Customer Success Manager (Remote)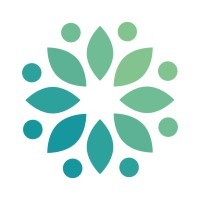 PeopleGrove
Customer Service, Sales & Business Development
Arlington, VA, USA
Posted on Wednesday, November 15, 2023
A Customer Success Manager at PeopleGrove is the strategic advisor to our customers, showcasing the value of PeopleGrove and how our solutions help drive institutional impact and outcomes. You will champion solution adoption, customer growth and expansion, and ensure that each of your assigned customers have the resources and support they need to experience success and a clear return on their investment in PeopleGrove.
HERE IS WHAT YOU'LL DO
Manage the renewal process for all assigned accounts, from proactive touchpoints through pricing proposals and contract execution to ensure timely completion of all customer renewals.
Build strong relationships with primary decision makers and key stakeholders, and develop a deep understanding of their needs, goals, challenges, desired institutional outcomes, and how those can be met with PeopleGrove's solutions.
Act as a strategic advisor with your assigned accounts by providing consulting, coaching, and reporting that demonstrate PeopleGrove's measurable impact on customer outcomes.
Lead the onboarding of new customers, coordinating with internal team members and available resources, to guide new customers to successfully launch their PeopleGrove solutions.
Analyze customer adoption and engagement data to identify, communicate, and act upon both risks and opportunities.
Leverage best practices and playbooks to maintain customer account health and increase PeopleGrove solution adoption and engagement
Maintain a regular cadence with your accounts through a variety of channels including email, phone, and in-person meetings; and keep account profiles up to date in required CRM systems.
Serve as the voice of your customers cross-functionally, providing feedback and insights internally; while continuing to position the product as a valuable solution that demonstrates positive impact on customer objectives.
Cultivate and identify customer advocacy opportunities to showcase examples of customer achievements to current and future partners.
Work collaboratively with other members of the Customer Success team to identify and deliver ongoing support and services that help customers realize the full value of their investment with PeopleGrove
Contribute to customer success programs at scale, including customer workshops, webinars, PeopleGrove Community, and other customer education and engagement tactics.
Partner with Sales to develop and execute growth plans for accounts within your portfolio, and assist in pre-sales activities as needed.
Success will be measured by your impact on gross retention, net retention, and customer adoption and engagement metrics.
HERE IS WHAT YOU'LL BRING
5+ years experience working in the higher education industry and providing services/solutions to institutions, ideally a combination of roles.
Excellent oral and written communication skills along with an ability to work cross-functionally with a broad range of internal and external constituents.
Demonstrated experience managing complex customer relationships and delivering solutions that impact customer outcomes.
Passion for supporting the mission of higher education
Comfortable with taking risks, leading and working through ambiguity, and challenging assumptions to develop and deliver optimal solutions for customers.
Outstanding organizational skills and the ability to manage multiple priorities.
Proficiency in Google Suite, Salesforce, and CRM systems with ability to learn new technology tools quickly.
Ability to travel up to 25%.
To be considered:
Please include a cover letter that is less than 2 paragraphs explaining your passion for education, desire to work in customer success, and background highlighting the traits that allow you to excel personally and professionally in this role at PeopleGrove.
At PeopleGrove, we don't just accept differences — we celebrate it, we support it, and we thrive on it for the benefit of our employees, our products, and our community.
PeopleGrove is proud to be an equal opportunity workplace. If you need assistance or an accommodation due to a disability, you may contact us at careers@peoplegrove.com or you may call us at 650-584-3400.