Automation QA Engineer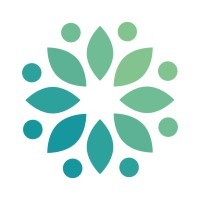 PeopleGrove
Quality Assurance
Mumbai, Maharashtra, India
Posted on Thursday, December 10, 2020
PeopleGrove is seeking an Automation QA Engineer to support an agile product development team. This role will collaborate with product managers and engineers to test, iterate, and approve feature releases in a fast-paced and innovative environment.
Candidates should have a strong interest in software development, technology, and the testing process as well as exceptional attention to detail and communication skills.
The QA Engineer will report into QA Lead and work alongside Product, Engineering and Customer Success to develop innovative products in a fast-paced environment and automate test scenarios. This position presents the opportunity to work in a cross-functional and business-critical role in a rapidly growing industry.
APPLICATION REQUIREMENTS :
Responsibilities
Work within the team to define the scope of testing for each feature and attend all walkthrough ceremonies including daily stand-ups, planning meetings and retrospectives
Helps write and maintain test plans, test environments, test cases, automated and manual test scripts and track defects using JIRA
Execute test scripts/cases and communicate the results of testing daily.
Expand testing coverage by enhancing automated test suite capabilities and adding new tests.
Send night run execution reports. Setup night run environment.
Convert requirements/acceptance criteria into test plan and test cases.
Experience with Selenium and Java
Maintaining Automation frameworks and leverage existing build framework
Good in modification of existing scripts
Maintain test suites written in behavior-driven development (BDD)Ready to contribute on Manual testing too (30%)
Required Skills
Minimum 3 to 5 Years' experience in QA Automation Testing using Selenium
Good understanding of QA methodologies, Project life cycle, QA process, Defect life cycle etc
Experience in any of the programming languages like Java,Python,Javascript with Selenium
Experience working on TestNG with BDD or Data driven framework
Must have hands on experience working on Maven framework
Good in writing custom Xpaths
Experience of using any defect tracking tools like Bugzilla, Redmine, Jira and HP ALM
Experience in Data Driven/Hybrid Framework will be an added advantage
Experience in Functional Testing, System Testing, Regression Testing, Sanity/Smoke Testing required.
Have used Central repository for code management(Git, SVN)
Preferable to have Automation framework building experience
Able to think through and map complex systems, and translate them into clear test cases.
A clear and concise communicator, able to work well with a small and cohesive team.
A technology enthusiast. Excited to work in a fast-paced development environment, and eager to work with new technologies.
Extremely detail-oriented, logical and patient.
Excellent verbal and written communication skills.
Motivated to learn and grow. This position exposes the candidate to all aspects of a successful product, from development through end-user adoption.
Interested in entrepreneurship and comfortable with risk. Any small, early-stage business faces big challenges and candidates should be prepared to problem-solve on the fly.
Additional Skills
Following are the skills which would be good to have, but are not required
CI/CD pipeline setup experience
Experience with Appium or other mobile automation tool
Knowledge of Perfecto / Saucelabs Automation
API testing, AUTO IT tool
Performance Testing(Jmeter/Load runner) and Security Testing
At PeopleGrove, we don't just accept difference — we celebrate it, we support it, and we thrive on it for the benefit of our employees, our products, and our community. PeopleGrove is proud to be an equal opportunity workplace.
If you need assistance or an accommodation due to a disability, you may contact us at careers@peoplegrove.com or you may call us at 650-584-3400