Customer Education Manager (Remote)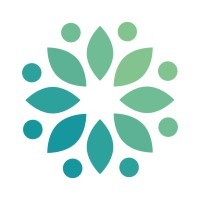 PeopleGrove
Customer Service
Arlington, VA, USA
Posted on Wednesday, June 14, 2023
Scope of the Role
As a member of PeopleGrove's Customer Support and Education team, the Customer Education Manager will be responsible for developing and delivering product education and training content to customers that supports the successful adoption and growth of their PeopleGrove platform. Using an understanding of the PeopleGrove customer journey, the Customer Education Manager will play an influential role in shaping the customer education strategy for the organization and will successfully execute concise, impactful training content in one-to-many, self-service, and automated channels.
Core Responsibilities
Independently design, develop, and deliver various forms of interactive training content that are digestible and engaging, including videos, in-app tutorials, webinars, and course modules.
Manage and expand PeopleGrove's Knowledge Base and other channels of self-directed learning.
Become a product expert with a deep understanding of how the platform functions and how customers can best utilize it to meet their goals.
Demonstrate the efficacy of various customer education initiatives through assessments, surveys, feedback, and defined success metrics that achieve customer satisfaction and engagement targets.
Seek and maintain knowledge of the latest trends in training and development and meaningfully contribute to overall customer education strategy.
Utilize and contribute content to the PeopleGrove Admin Community to support education initiatives.
Work in partnership with the Support team to organize and develop training resources that equip internal teams with the product knowledge necessary to excel in their functions.
Collaborate with Support team members to prioritize education content to reduce customer support ticket backlog and improve product adoption.
Field inbound customer and internal product queries as needed based on volume.
Desired Skills & Experience
3+ years experience designing and executing customer education content and tactics that align to overall customer success strategies and goals in a B2B SaaS organization.
Demonstrated success partnering cross-functionally with Customer Success Managers, Services, Support, Marketing, and Product teams to identify knowledge gaps and inform overall strategy and education roadmap.
Exceptional verbal, written, and interpersonal skills including the ability to confidently lead one-to-many trainings for customers.
Self-starter who exhibits accountability and strong organizational skills with a proven ability to manage competing projects and priorities.
Experience in customer-facing roles in B2B organizations preferred.
Experience with Learning Management Systems (LMS) or building course material preferred.
Previous or current PeopleGrove platform experience and/or background in higher education or ed tech highly desirable.
Please include a cover letter that is less than 2 paragraphs explaining your passion for education, desire to work in customer success, and background highlighting the traits that allow you to excel personally and professionally in this role at PeopleGrove.
At PeopleGrove, we don't just accept differences — we celebrate it, we support it, and we thrive on it for the benefit of our employees, our products, and our community.
PeopleGrove is proud to be an equal opportunity workplace. If you need assistance or an accommodation due to a disability, you may contact us at careers@peoplegrove.com or you may call us at 650-584-3400.