FP&A and Strategic Finance Associate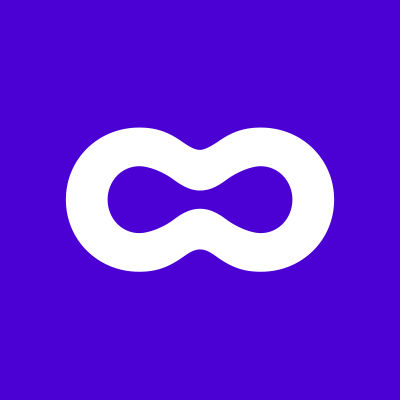 Outschool
Accounting & Finance
Remote · United States · Canada
Posted on Thursday, November 9, 2023
The Company
Outschool's mission is to inspire kids to love learning. We achieve this by linking learning to kids' interests, connecting them with other classmates who share their passions, and giving them the autonomy to pick their own paths. Our small group classes meet over live video chat with teachers who celebrate their unique strengths and empower all learners to develop confidence and a strong sense of self.
We're also focused on removing barriers for historically underserved learners who face systemic challenges to their success.
Outschool.org
is a nonprofit that partners with homeschooling co-ops, community-based organizations, and schools across the U.S. to provide marginalized communities with access to virtual and hybrid learning experiences.
We believe that diversity drives learning. To meet our mission, we encourage, support, and celebrate different ideas, perspectives, and backgrounds. As a fully distributed (remote) team, we challenge one another to find the most effective way to empower learners, teachers, and parents. Your name, race, religion, gender, nationality, sexual orientation, and age are not barriers; they are why we want to work with you. We invite talented and creative candidates who value the importance of nurturing a child's boundless curiosity to join us on this journey.
The pandemic has been challenging for families all over the globe. We acted quickly and worked together to provide quality resources to learners, parents, and teachers in the past year. As communities worldwide rethink their approach to education, Outschool will continue to innovate and provide kids with unique opportunities to explore their passions.
Outschool has been named Fast Company's most innovative EdTech company in the world, and one of the top ten best startups for women from Elpha. Outschool has also been one of BuiltIn's Best Remote Places to Work for the last two years and has appeared on Y Combinator's Top Companies list for the last three years.
The Role
Outschool is growing its Finance team and is looking for a driven FP&A and Strategic Finance Associate to join our team. The ideal candidate will have demonstrated FP&A experience setting and owning a budget, maintaining a forecast, building financial & operating models, and has a proven track record of working closely with business partners to help make sound financial decisions. You will join Outschool at a stage of significant growth and investment, and you will be a critical member of the team as we build and expand the sophistication of our financial processes which will enable us to effectively scale our business.
You'll work collaboratively with members of every team at Outschool as a strategic finance partner. You'll partner in our budgeting and reporting process and help our team to measure performance. You ideally have experience in assisting in the development of comprehensive budgets and an ability to help leaders become more fluent in financial strategy.
At other companies, this role would be equivalent to a Manager position. At Outschool we have decided to take an unconventional approach to titling that aligns with our values and is focused on impact above status. You can learn more about our titling philosophy here.
CORE RESPONSIBILITIES:
Support our company-wide budgeting and forecasting processes in collaboration with our FP&A Lead and other stakeholders across the organization in order to drive accountability and exceptional results
Assist in maintaining a forward-looking financial model that accurately predicts performance and can be used to drive long-term growth
Partner in the tracking of financial & operational performance metrics that allow Outschool to scale and grow
Work in collaboration with other members of our Finance & Operations team to set up the tools and infrastructure we need to measure performance in real-time
Provide reporting and data-driven insights to our team, board, and investors on a monthly, quarterly, and annual basis
Collaborate on key growth initiatives by assisting our marketing leads to scale new buyer acquisition and track customer acquisition costs (CAC), as well as be a trusted partner to our supply-side and international growth teams
DESIRED EXPERIENCE & SKILLS:
4+ years of experience scaling FP&A efforts, owning budgets, and managing key stakeholder relationships
A track record of building financial and operating models for a growth-stage business
Demonstrated experience shaping and implementing financial strategies for public and/or private companies
An aptitude and motivation to frame finances in the context of mission and social impact
Exceptional communicator with ability to present complex concepts, recommendations and analyses to business leaders in a clear, concise and actionable manner
An ability to think differently and the bravery to act on it. You push against the status quo because you see the gap between the opportunities of the future, emerging finance trends, and current practices
Experience building materials and providing detailed reports and metrics to leaders
A data-centric mind with an ability to dive deep into the details of our business to make the right judgment calls
Experience partnering with accounting, business operations, and strategy functions
The ideal candidate has a sense of urgency to their work, and brings a proactive approach to identifying areas of opportunity for the Finance team and overall business
OTHER CONSIDERATIONS:
A plus if you have an investment banking background
A plus if you have experience and understanding of large-scale online marketplaces or business
A plus if you have experience in both B2C and B2B companies
SQL is not required but beneficial to know in this role
Outschool recruits across the US and Canada, and sets employee salaries to reflect local compensation and cost of living. For New York and California candidates, as well as candidates based in Seattle, WA the salary range for this role would be $145,000-$210,000 USD.
For Washington candidates outside of Seattle, as well as Colorado candidates, the salary range for this role would be $130,500-$189,000 USD.
#LI-Remote
#BI-Remote
OUTSCHOOL CARES:
At Outschool, we believe that taking care of one another enables us to do our best work. To us that means:
•Shared Financial Success: Competitive salaries, stock options, and investment plans that make saving for retirement easier.
•Health & Wellness: Comprehensive health, dental, vision, disability, and life insurance coverage options for employees and their families. Our medical benefits include fertility and family planning coverage. We also provide employees with online access to coaching and therapy sessions through our partner, ModernHealth.
•PTO & Family Benefits: PTO and family leave enable our team to take the time that we need to recharge, relax, and spend time with family and friends.
•Fully Distributed: With a team distributed across the US and Canada, we create a remote culture through expensable weekly meals, virtual events, expensable home office setup, and internet allowance.
•Lifelong Learners: Annual budgets to self-direct our professional development as well as DEI learning. There's also a budget for employees' learners to take classes on Outschool!
•
Community Impact
: Outschool matches employee donations to established charities and has committed to support
Outschool.org
's non-profit programs.
Outschool is an equal opportunity employer. We view diversity as a moral imperative and competitive advantage. We do not discriminate on the basis of race, religion, color, national origin, gender, sexual orientation, age, marital status, veteran status, or disability status. We plan and structure our interviews to directly assess skills and experience.
Outschool is committed to providing reasonable accommodations to neurodiverse individuals, applicants with physical and mental disabilities, and disabled veterans. For individuals who would like to request an accommodation, you may reach out to us at recruiting@outschool.com or through your Recruiting point of contact as you schedule your initial interview.
Benefits packages are included for full-time employees only.
Full-time employees must be a citizen or legal residents of the U.S. or Canada and reside in U.S. or Canada.
Once you submit your application, Outschool will process your personal data to evaluate your candidacy for employment. Unless specifically indicated otherwise, we hire employees only in the U.S. and Canada. Applicants else where should be aware that we may discard your application upon submission or we may ask if you would like us to retain it later should there be consideration (this is not typical at all). If you are selected for interviewing, your data will be shared with interviewers and personnel involved in that process. If not hired, your application will be retained for one year in case there is another suitable role. You may opt out of this at any time. Please see our Employee/Applicant Privacy Notice for more detailed information. If applicable, as you progress through the process, we will be clear about what information is being asked for and what happens with that information.