People Business Partner
InnovaMat
People & HR, Sales & Business Development
Sant Cugat del Vallès, Barcelona, Spain
Posted on Thursday, September 7, 2023
People & Culture
·
Sant Cugat del Vallès
·
Hybrid Remote
People Business Partner
Would you like to be part of an innovative company with a significant social impact? Innovamat is looking for someone like you 😎

About our company 🚀
Innovamat is an educational tool that aims to promote a competency-based, personalized and practical way of learning mathematics. It is aimed at children between the ages of 3 and 16, and it prioritizes the understanding of content and the development of mathematical skills linked to problem-solving. Innovamat encourages learning through experimentation, conversation and individualized practice. In this sense, Innovamat offers sequenced learning trajectories, resources, training and contact with the educational community; experts in mathematics education and the science behind mathematical learning.
Our team 🏢

Innovamat was founded in 2017 in Barcelona (Spain) and works with 18,000 teachers from more than 2,100 schools in Spain, Italy, Mexico, Colombia, Chile, Ecuador, Brazil, Peru, and US, who teach competency-based and meaningful mathematics to more than 430,000 students.
Your mission🎯

As part of our PBP team. You will ensure the alignment of People strategies and processes with the business goals and objectives of your business units, as well as provide invaluable support to leaders in managing their teams effectively.
Your day to day at Innovamat 🏁

You will support managers (and their teams) to achieve their business objectives from a people management point of view.
You will participate in the planning and structuring process of the different teams of people that we will need.
You will promote the continuous improvement of our processes to continue improving.
You will participate in defining and planning performance evaluations and preparing training plans.
You will help us prepare and implement new 360º evaluation programs for the team.
You will coordinate with the managers of the revenue area to develop new actions to promote continuous improvement in the teams.
You will help us to promote a good work environment to ensure that everyone at Innovamat is happy in their day-to-day work.
You will develop and implement short, medium, and long-term plans to improve the well-being of the team's people and achieve business objectives.
You will be an intermediary and/or mediator when required by the people in your business unit.
You will get to know and promote our culture and the mechanisms and policies that support it.
You will support the search for Talent to meet the needs of the team from sourcing, screening, and coordinating the selection process from start to finish with the Hiring Manager's team.
What are we looking for? 🔍
Bachelor/Master's degree in HR/Labour Relations/Psychology/Business or related field.
2+ years of similar experience in HR.
In-depth knowledge of organizational structure, including matrix structures.
Exceptional conflict resolution skills and the ability to efficiently manage multiple tasks.
Proficiency in talent management and development practices.
Outstanding communication skills, enabling effective engagement with diverse stakeholders.
A dynamic and proactive problem solver, known for adaptability and a keenness to learn.
Ability to engage with senior leaders, providing coaching as needed and driving towards solutions.
Strong analytical skills for monitoring productivity and identifying areas of improvement.
Comfortable with high-level planning and strategic work, as well as hands-on tasks.
Passionate about education and innovation.
Fluency in both English and Spanish.
Nice to have 🎯
Previous experience working in a Startup or technology company (B2B).
Experience in a global and multicultural work environment.
Availability for occasional travel.
What can you expect from Innovamat? 🤗

A plan for personal and professional development and growth in a young, enthusiastic and dynamic environment 🤝🌍
Full-time with flexible schedules ⏰
Group English classes as part of our working day 🗣️
Team building days (🧗📖⚽ and more) and the Innovagala at least once a year 👯‍♀️
Flexible remuneration to deduct from gross salary with Cobee: food, transport check, nursery school, private health Insurance with DKV💸
Pet Friendly 🐶
Fruit every week to be full of vitamins and keep our body healthy 🍎🍐🍉
Christmas week off🎄
Being part of a certified "happy at work" company 💃🏽
... and if that's not enough, you will have the opportunity to transform the education sector and see more and more children rediscover and become passionate about mathematics 🙌.
If you think you are that person we are looking for we would love to meet you!

The selection process 👥
Meet our People's team. During our 30-45 minute conversation, we will talk about Innovamat's culture, the day-to-day operations, and what you can expect from your Innovamat experience. On top of that, we will find out more about your experience and analyze our fit based on our values.
Technical step. Our hiring team is in charge. You will receive a technical challenge to prepare and present during the interview. This step emphasizes the hard and soft skills, as well as the knowledge required for the role. The session usually lasts 60 minutes.
Final Interview. Arriving here means that you are probably a finalist. You will get to know the person responsible for the area for the final check and to negotiate the economic proposal here.
Offer. Once the final interview is over, we will make you an offer, which you can accept and start working for Innovamat!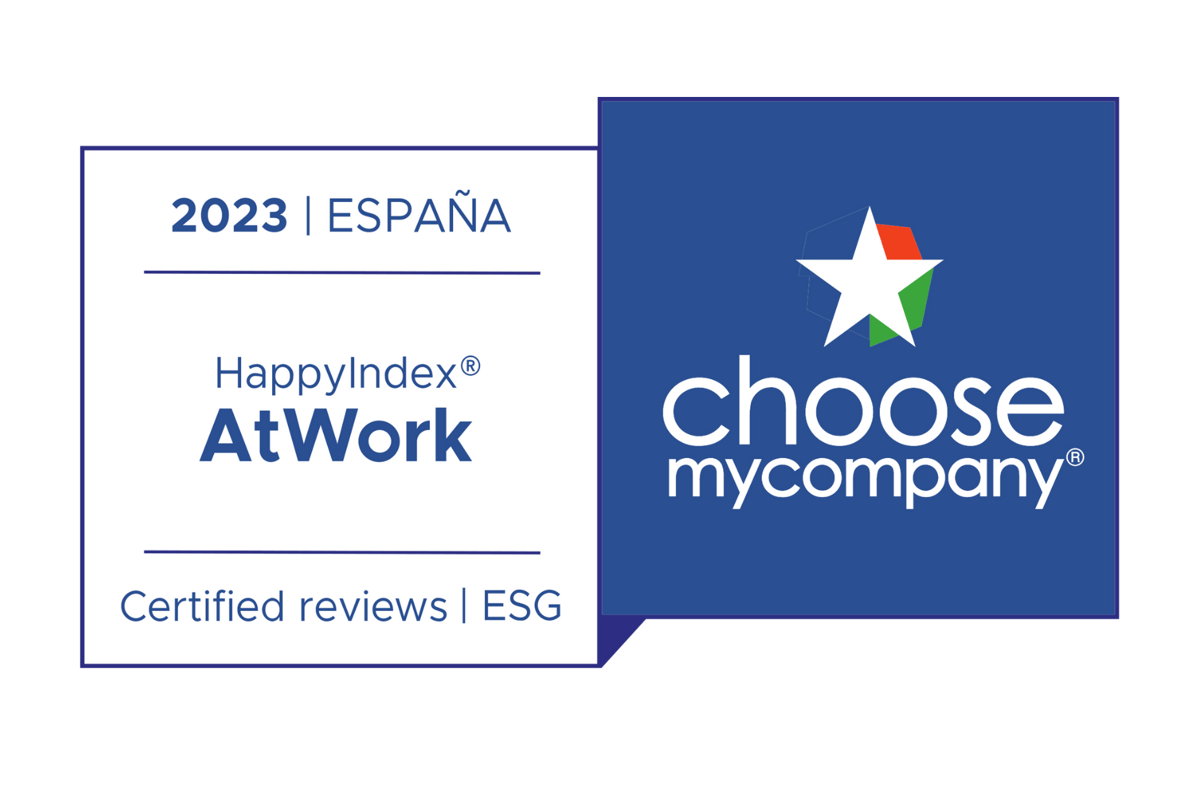 Team

Locations

Remote status

Hybrid Remote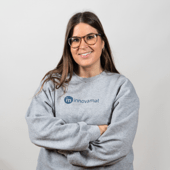 Contact
Lidia Grané
Talent Acquisition Specialist – People & Culture
Workplace & culture
Our Purpose
Unleash everyone's potential through education.
Our Vision
To lead and become a reference for children and teachers in Math education.
About Innovamat
Innovamat aims to be a global institution in math education. We strive to bring the best math practices everywhere and for everyone. Over 2,100 schools, 430,000 students, and 18,000 teachers already work with us. Since our foundation in 2017, we have opened operations in Spain, Mexico, Italy, Chile, Ecuador, Colombia, Brazil, Peru, and recently in the United States.
Innovamat has developed a research-based, fully-resourced curriculum program. With Innovamat, kids from 3 to 16 years old learn math through manipulative materials and highly dynamic lessons focused on problem-solving, communication skills, and critical thinking. We provide a shift in traditional instruction and learning.
People & Culture
·
Sant Cugat del Vallès
·
Hybrid Remote
People Business Partner
Loading application form
Already working at Innovamat?
Let's recruit together and find your next colleague.