Multimedia Project/Operations Coordinator - Design & Branding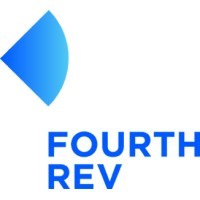 FourthRev
Marketing & Communications, Design, Operations
London, UK
Posted on Saturday, May 6, 2023
Your Mission


In this new split role of Design Operations & Project Coordinator you will be given the opportunity to help support and drive a high functioning in house design team. This is an exciting opportunity for a seasoned Operations/Project Coordinator that has experience working closely in the creative field who possesses a strong understanding of design and the different crafts that are part of the design family.
Salary - Up to 35 000,00 GPB
Working arrangements - Primarily remote based with one or two days of working at location in London as required monthly
What Your Day-to-day Will Look Like With Us


Day to day, you will be responsible for the managing of projects from a design perspective across graphics design and video/motion assets – across our Product and Marketing departments.
The types of projects you will be organizing with cross functional managers range from:
Media deliverables for our Canvas courses

Static graphics
Interactive HP5s
Motions graphics
Talking head videos
Tutorials
Vignettes
Organise 1-2 monthly video shoot days and attend for oversight
Video kit stock and management


Media deliverables for Marketing/partnerships/student success departments

Landing pages
Programme brochures
Events series
Course catalouges
Paid advertising
Marketing campaigns
Social media
Merch
Occasionally on-site event collateral


From a Project Management lens you will


Be responsible for managing all the moving parts: tracking deliverables/deadlines, facilitating handoff of work from one team member to another, acquiring creative assets, liaison between designers and cross functional team members.
Ensure project timelines, schedules and workflow across the design and video production teams are followed vigorously and kept up to date
During the initiation of projects: define scope and clarify objectives, and make sure all projects briefs are 100% ready and clear for the designers
Attend project meeting and liaise between teams to make sure handoffs go smoothly
Support the Graphic Design Lead and Video Production Lead in the development and maintenance of all creative workflows
Plan internal schedules for our designers through Asana and team meetings
Filter communications from cross functional teams and prioritise tasks based on deadlines
Research and implement new creative processes to keep up with needs as the company and team grows


From an Operations lens you will


Be responsible for supporting the Graphic Design Lead and Video Production Lead in implementing an ecosystem and set of standardised processes, methods, and tools that support design and allow design to scale efficiently.
Work with cross functional operational managers and coordinators to standardise operational workflows across teams
Support the growth and development of our Digital Asset Management conventions and be the point of knowledge and contact for best practices in regards to file names and folder structures
Support the Graphic Design Lead and Video Production Lead in developing plans and strategies around design operations and confidently make recommendations where needed
Maintain team Confluence pages with all relevant brand guidelines and assets
Work with the Graphic Design Lead and Video Production Lead to strategically templatise our process, methods, and systems
Support in the building of effective processes and governance
Be empowered to create solutions for the team to move faster and work more effectively


Requirements

What you'll need to succeed

Proactive, highly organised and comfortable multi-tasker
Systems-thinker who can also build a narrative around why systems matter
A builder of process with an acute understanding of the people and teams who will interact with the systems
Strong business acumen and ability to balance needs of the brand, the business, and the Design team
Genuine passion for your work – you're motivated by our mission
Experience in successfully managing cross-functional projects with complex stakeholder involvement, and complicated timelines and deliverables


Qualifications & Experience

4+ years' Project Management/Operations experience with Creative teams
Must have a strong knowledge of design / come from a creative background
Experience in a startup is a plus – or evidence experience in building new ways of working
Strong experience working within Branding and Design
Experience working in a fast-paced mission-driven global organisation
Experience with Asana is a plus


Benefits

Spend your days making a difference.


FourthRev builds world class online learning programmes that lead to qualifications from leading universities, certifications from the world's best technology companies and digital technology jobs with a global network of employer partners.
It's our vision to become the world's leading enabler of employability outcomes for students and lifelong learners. In doing so, and helping close the digital skills gap, our purpose is to create social and economic value on a global scale.
In less than two years we have partnered with ten of the world's most recognized technology companies to deliver cutting edge courses with universities in Australia, the UK and the US. Our unwavering commitment to quality, student outcomes and shared value partnerships has resulted in excellent growth and investment from leading US and European EdTech VCs. We have been recognised by JISC as one of the top 20 edtech start-ups in the UK and by HolonIQ in the ANZ top-50.
Why you'll love working here


At FourthRev, we are deeply passionate about work being a meaningful, fulfilling part of life. We are proud to be a remote first company that offers flexible working arrangements and ongoing professional growth and development. We place staff health and happiness at the core of strategy and operations as a critical component of our high performance culture. We are deeply passionate about work being a meaningful, fulfilling part of life.
Get ready to:
You'll tackle unique and challenging opportunities and embrace the unknown, supported by an amazing and talented team of professionals who genuinely care and want you to succeed.
Your voice matters. We believe that people matter and that our success as an organisation is driven by the people within it.
You'll become part of a greater community. We're passionate about enabling the growth of others, mentorship, lifelong learning, supporting learners in the digital economy and other causes.
We are a globally diverse team with colleagues spanning different time zones including the U.K. Australia and South Africa. Let us know where you are, we will see if we can make it work!


Our DEI Commitment


We value diversity, equity, and inclusion at FourthRev. We aim to continue building a team with a variety of backgrounds, identities, and life experiences. Research has shown that historically underrepresented groups, such as people with disabilities, women, and people of color, are less likely to apply for a job unless they completely match all the criteria and qualifications.
If you feel that you do not meet every single requirement listed in the job description but you are excited about the opportunity and feel a connection to our vision and values we encourage you to submit your application
If you are not selected for this role, we will add you to our talent pool and continue to engage with you should a role arise that better aligns with your skillset and experience.