Product Owner - Learning Design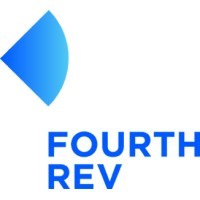 FourthRev
Product, Design
London, UK
Posted on Saturday, May 6, 2023
Your Mission
(what we want this role to accomplish and the impact it will have)
As a Product Owner at FourthRev, you will have a positive impact on people's lives by managing the end-to-end lifecycle of FourthRev's products which are designed as world class educational experiences that help every learner to achieve their career goals within the digital economy. You will form part of the leadership of our cross-functional programme teams working directly with the Strategic Partnership Director.
What your day to day will look like with us
(responsibilities & structure of this role)
Working closely with the Head of Product Strategy and Design, support the development and continuous improvement of product strategy, leveraging provided customer insights, trends emerging out of industry-research, and recommendations provided by the wider Programme Team or Product Leadership function.
Lead the execution of collaborative curriculum design processes involving our university partners, internal subject matter experts and wider industry partners, creating programme solutions which drive required student outcomes and business impact.
Lead various research initiatives to ensure your appropriate understanding of strategic and topical context which will allow excellent design outcomes.
Lead and undertake line management responsibilities (e.g. oversight, 1-2-1s, coaching, and recruitment) for a team of subject matter experts to support industry-specific research, curriculum design, storyboarding, and content authoring of your product area
Drive required quality standards in product development by actively coaching, collaborating with and supporting various members of the product development team across all components including but not limited to:

Written materials;
Graphical materials;
Video materials;
Assessment tasks and activities;
Peer-to-peer activities;
Other required learning activities to support engaging learning in all of online, face-to-face and blended learning environments;

Ensure that a programme and it's component assets are of an acceptable quality before it / they are released to learners and/or other critical stakeholders, at all stages of the life cycle. This will require:

Undertaking regular spot checks of all asset types;
Proactive coaching and engagement with various team members across the programme team;

Escalation through to appropriate functional leaders if / when there are concerns that a particular individual or team is unable to deliver on expectations.

Conducting final reviews and ensuring appropriate QC processes are adhered to.

Support the Project Management team in their development, execution, maintenance of, and adherence to, project plans and timelines, informing planning and prioritisation of various tasks aligned to agreed development processes.
Be appropriately prepared and informed so as to be able to lead or make decisions on any required tradeoffs to achieve business goals and objectives at any stage of the product life cycle, including at sprint planning meetings as and when timelines slip. This includes having a clear understanding on the overall progress being made by the wider development team.
Where required, catalyse, lead and/or inform non-routine meetings which support the execution of agreed project timelines, addressing challenges or opportunities as they arise, including but not limited to responding to missed deadlines, opportunities brought about through new industry partners of contributors and/or wider company innovations.
Ensure all members of the product development team have the required understanding, insight and information required to deliver their best work, aligned to FourthRev standards.
Drive continuous improvement in the work of all programme team members through direct coaching and support where required or possible, as well as providing feedback or suggestions through relevant channels to inform functionally-led development or support.
Prepare for and lead annual reviews of programmes with our university partners to inform programme enhancements and our product roadmap, to maximise contribution to achieving critical business goals and objectives.
Define, monitor, and report on KPIs for a programme, which will in turn inform product enhancement and innovation backlogs and roadmaps;
Ensuring adherence to FourthRev strategy and design requirements, seeking counsel from the Head of Strategy and Design as required, support the Strategic Partnership Director (SPD) in making commercial trade-off decisions throughout all stages of the programme lifecycle.
Support the SPD and other leaders to define and agree improvement schedules which are informed by the product backlog and other Strategy and Design function-led innovations towards achieving business goals and objectives.
As part of the extended leadership team, work with various business leaders to continuously improve the efficiency and effectiveness of various processes across all stages of a product life cycle, including but not limited to design, development, delivery and continuous improvement.


Requirements

What you'll need to succeed
(personal attributes & experience requirements)
Bachelor's or master's degree, ideally in education or digital technology
Significant experience in online education, instructional design, learning technology and user experience
Experience in live and live virtual classroom design, leveraging technology to enhance the experience
Experience in designing blended learning solutions including curating content
Knowledge of Agile and user centric design principles
Strong stakeholder management skills and experience working with senior stakeholders
Experience working with remote international teams would be a benefit


Benefits

Spend your days making a difference.


FourthRev builds world class online learning programmes that lead to qualifications from leading universities, certifications from the world's best technology companies and digital technology jobs with a global network of employer partners.
It's our vision to become the world's leading enabler of employability outcomes for students and lifelong learners. In doing so, and helping close the digital skills gap, our purpose is to create social and economic value on a global scale.
In less than two years we have partnered with ten of the world's most recognized technology companies to deliver cutting edge courses with universities in Australia, the UK and the US. Our unwavering commitment to quality, student outcomes and shared value partnerships has resulted in excellent growth and investment from leading US and European EdTech VCs. We have been recognised by JISC as one of the top 20 edtech start-ups in the UK and by HolonIQ in the ANZ top-50.
Why you'll love working here


At FourthRev, we are deeply passionate about work being a meaningful, fulfilling part of life. We are proud to be a remote first company that offers flexible working arrangements and ongoing professional growth and development. We place staff health and happiness at the core of strategy and operations as a critical component of our high performance culture. We are deeply passionate about work being a meaningful, fulfilling part of life.
Get ready to:
You'll tackle unique and challenging opportunities and embrace the unknown, supported by an amazing and talented team of professionals who genuinely care and want you to succeed.
Your voice matters. We believe that people matter and that our success as an organisation is driven by the people within it.
You'll become part of a greater community. We're passionate about enabling the growth of others, mentorship, lifelong learning, supporting learners in the digital economy and other causes.
We are a globally diverse team with colleagues spanning different time zones including the U.K. Australia and South Africa. Let us know where you are, we will see if we can make it work!


Our DEI Commitment


We value diversity, equity, and inclusion at FourthRev. We aim to continue building a team with a variety of backgrounds, identities, and life experiences. Research has shown that historically underrepresented groups, such as people with disabilities, women, and people of color, are less likely to apply for a job unless they completely match all the criteria and qualifications.
If you feel that you do not meet every single requirement listed in the job description but you are excited about the opportunity and feel a connection to our vision and values we encourage you to submit your application
If you are not selected for this role, we will add you to our talent pool and continue to engage with you should a role arise that better aligns with your skillset and experience.